In a rapidly changing business environment, rife with market disruption and technological innovations, the job of a finance leader is only increasing in complexity in an already dynamic world. As companies navigate through the challenges presented by the pandemic, technologies like Process Mining can help build operational resilience in the finance processes and ensure the organization is better prepared to overcome future disruptions.
There used to be a time when the finance department was merely seen as a "bean counter" and reporter of the past. Nowadays thanks to emerging technologies financial leaders have the potential to create opportunities and drive significant disruption.
Although finance leaders recognize this potential, they often struggle to achieve the desired ROI on their technology investments. This usually happens when the application portfolio is enhanced with technologies on an ad hoc basis. This leads to fragmented finance systems and processes that are highly inefficient and rely on manual processes and spreadsheets. This means added costs, processing errors, financial waste, heightened internal control risks and the risk of misstating financial results.
Not only that, but many organizations are urgently prioritizing actions to increase their cash position, reduce cost and preserve the immediate financial health of their organizations in response to the COVID-19 pandemic. In this challenging environment, a natural response for finance leaders may be to put their finance transformations on hold or cancel them entirely. But there is a risk of losing sight of long-term transformational goals when doing so.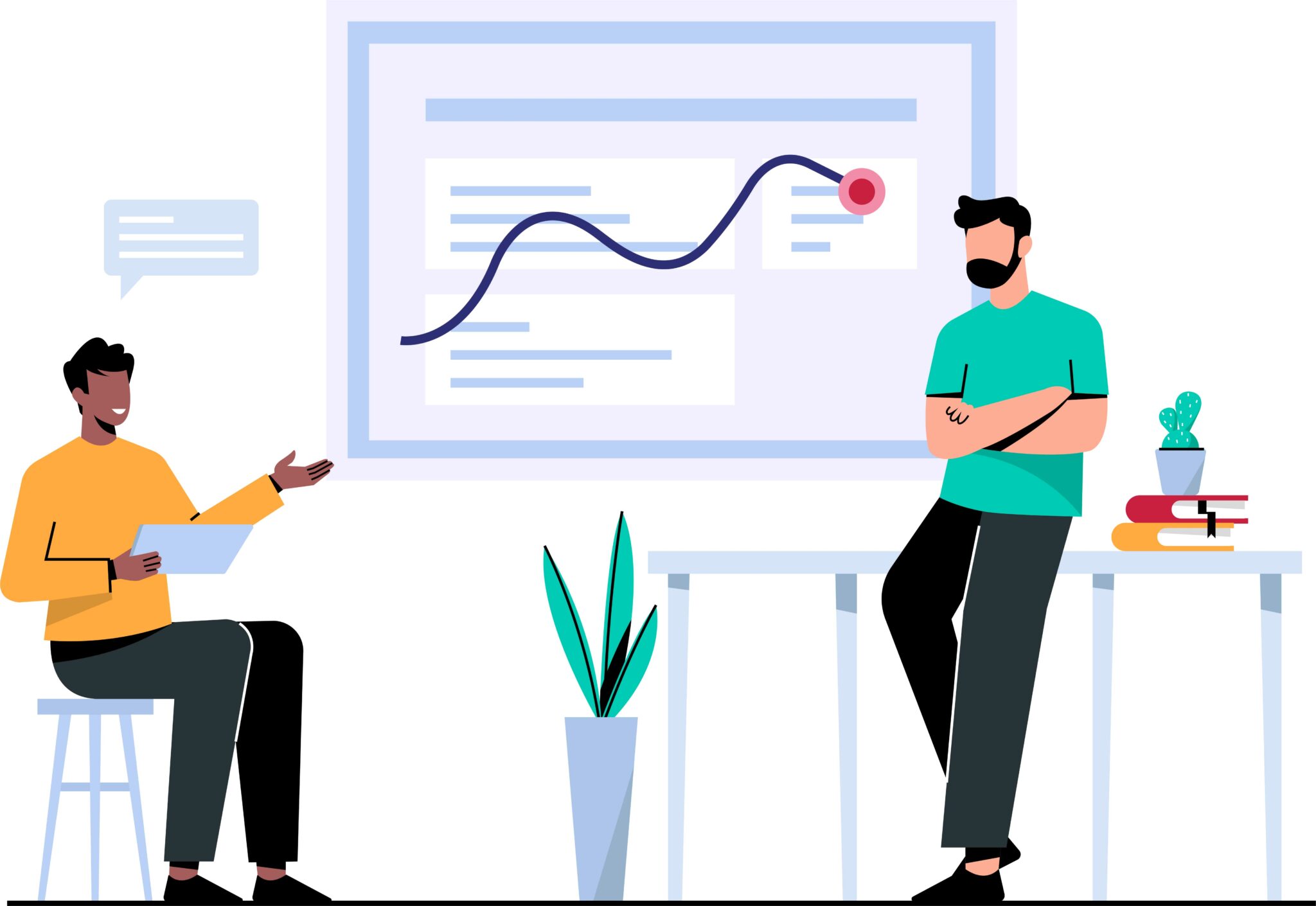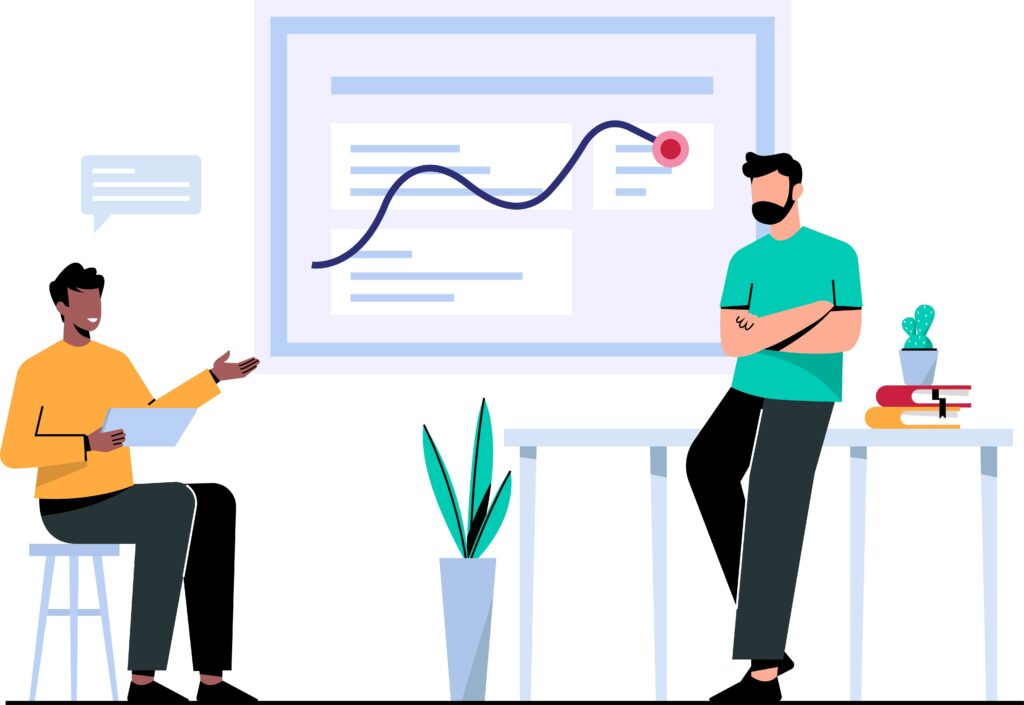 According to Gartner research, companies that act decisively and continue to invest while having a cost optimization approach outperform their peers as a market stabilizes. Finance leaders should approach their transformation programs with this same viewpoint."
That's why we recommend a more balanced approach to optimizing your finance processes. Start by prioritizing any transformation initiatives that enhance cash generation and reduce operating costs. Focus on data governance and process standardization across the finance function, given their ability to drive short-term impact and act as foundational enablers for the function.
For example, by standardizing the accounts receivables and payable policies across the business or by simplifying the approval process. But also, evaluating cost optimization opportunities for all remaining prioritized initiatives through the consolidation of functional spend and reduction of assets.
How can Process Mining help?
Process Mining acts as a catalyst to drive optimization and performance improvements across the entire organization. The benefit is that it does not require big change management efforts and does not place a large burden on the organization seeking to make short- and long-term efficiency gains or performance improvements.
Process Mining allows finance leaders to quickly gain real-time visibility into the actual performance of finance processes and identify improvement opportunities. It helps them to diagnose and understand the root cause of process inefficiencies and avoidable delays occurring due to manual inefficiencies. These could be in your order-to-cash, source-to-pay or record-to-report processes.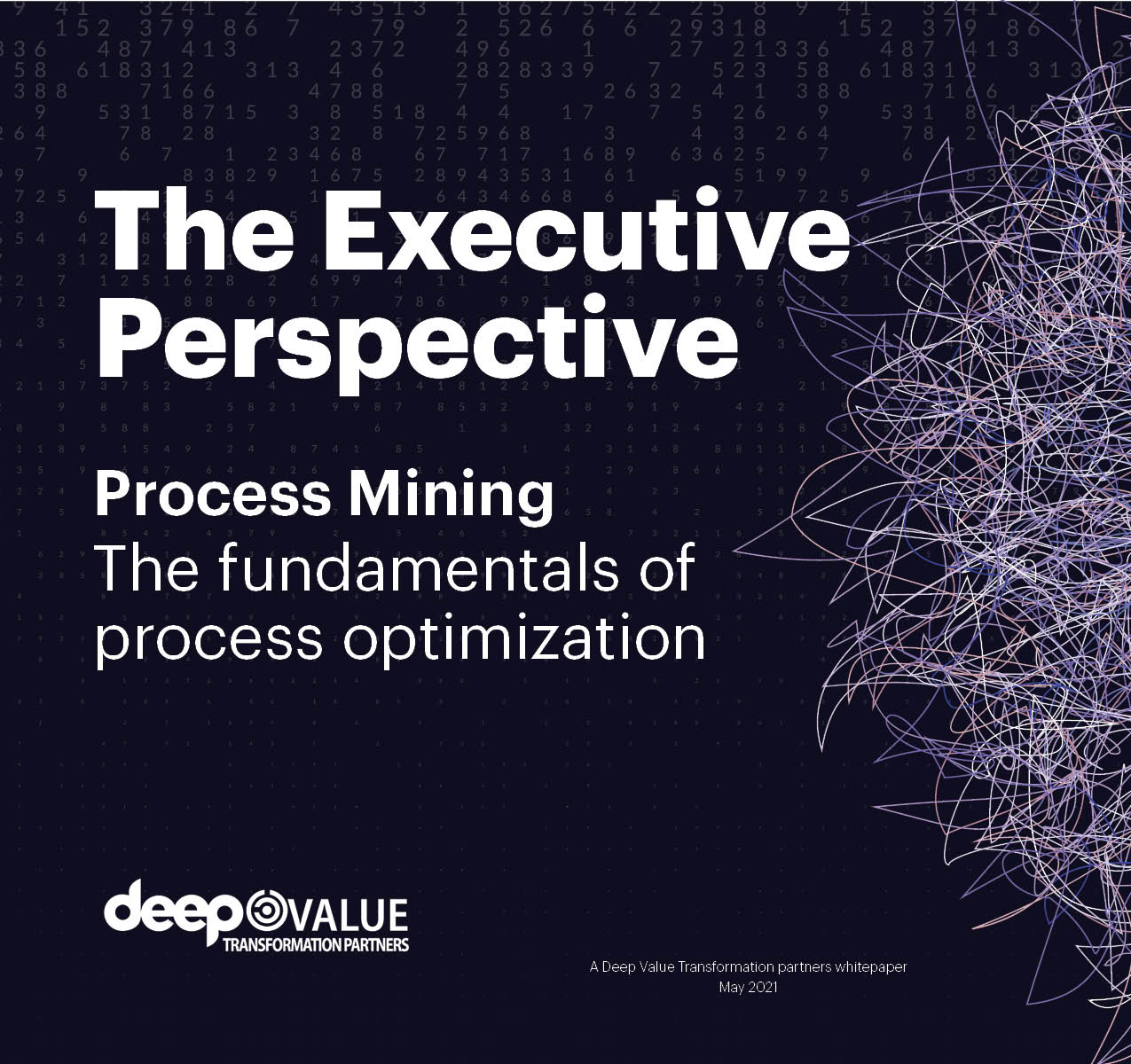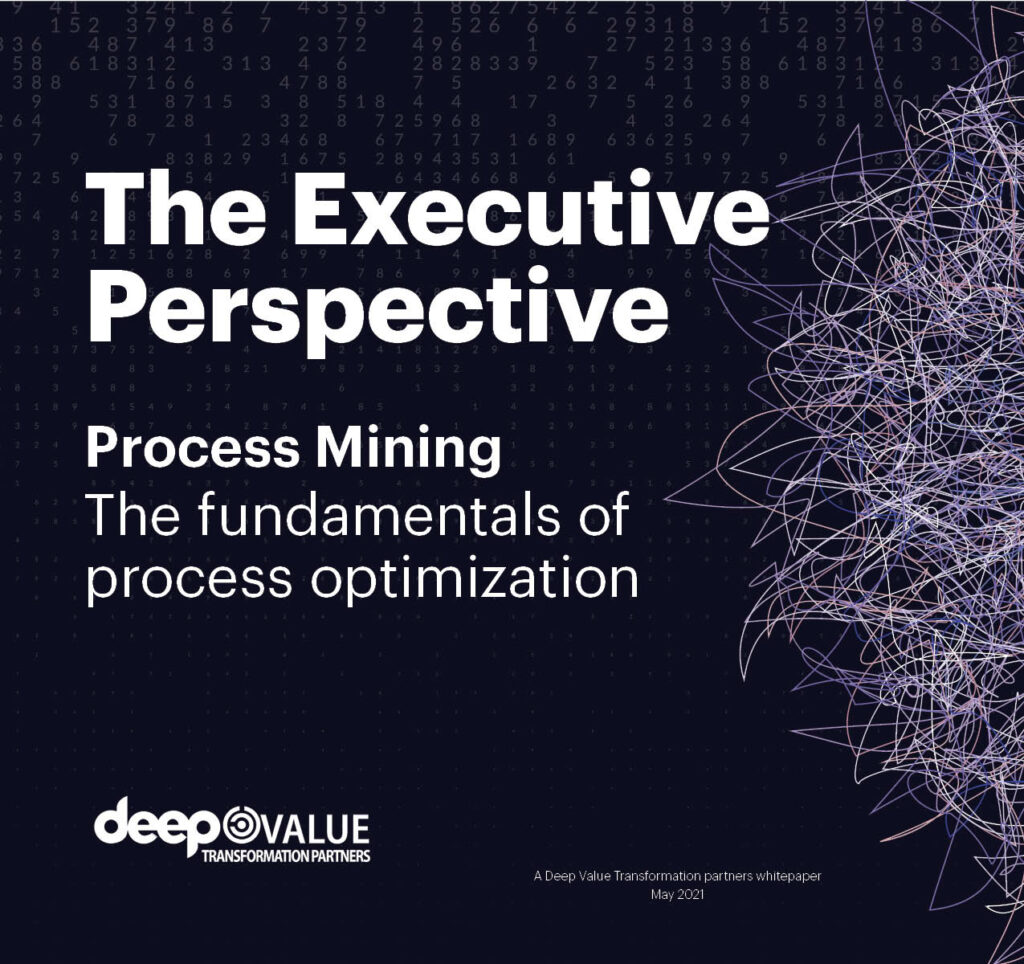 The Fundamentals of Process Mining
Process Mining For Finance Executives
Let's look at the finance department in a bit more depth and see how Process Mining can support the most common finance activities and processes.
Strategic decision making
An essential task of the finance leaders is concerned with managing daily financial decisions with long-term company objectives. However, it can be hard to make choices that yield the most performance, as time and money constraints limit the ability to test all variations. Process Mining helps finance leaders at all levels to make tactical and strategic decisions by visualizing processes and performance in a way that's easy to understand.
If you think about it, every risk in an organization boils down to money. When products fail or investments or acquisitions fail to produce a desired return there is a cost. Risk management has an ultimate goal, conserving the organization's resources. Finance executives can use process mining to assist them in predicting risk, analyzing credit conditions, or spot non-compliant activities that may pose damage to an organization's business or mission.
Important KPIs to monitor: cost per invoice
Budgeting and Forecasting
Planning, budgeting, and forecasting are important processes that are managed by finance executives to ensure an organization meets its short- and long-term financial goals. Process mining can help produce accurate cost forecasts that aid strategic decision making and potentially lead to revenue growth. For example, by accurately forecasting material requirements you are in a better position to secure lower purchasing prices as well as efficiently manage your net working capital.
The accounts payable process ensures a business has enough has resources to manage its operations. It simply means receiving and processing invoices from suppliers that need to be paid, but only those invoices that are legitimate, compliant, accurate and on time. While it sounds simple, it's often complicated to track the journey of an invoice and identify problems. Process Mining gives finance leader clarity to capitalize on cash discounts, manage risk and compliance, ensure on-time payments, and increase productivity.
Important KPIs to monitor: Days Payable Outstanding, Paid on-time rate, Cost per invoice
Accounts receivable is all about the inflow of cash into the company or organization. When a good or service is sold accounts and receivables are alerted, an invoice is created for the customer. Great news, but not if you have to spend hours chasing down customers due to late payments or are forced to manually revise your invoices because of manual errors. Process Mining improves your cash flow by enhancing billing accuracy, reducing Days Sales Outstanding, Average Days Delinquent, and much more.
Important KPIs to monitor: Days Sales Outstanding, Time to invoice, Accounts Receivable Turnover Ratio
Procurement processes are an essential part of the value chain of an organization to provide services and products. Regular analysis and optimization of these processes are beneficial for companies to increase quality, improve delivery times, reduce costs, improve cash flow, identify process risks and prevent fraud. Process mining helps to improve these processes by showing PO changes, unnecessary blocks, inefficient manual activities, and potential risks.
Important KPIs to monitor: Perfect PO rate, Operational Cost per PO, Supplier Delivery Reliability, Spend under Management
From the moment the customer places an order all the way up until the product or service is converted into cash, there are many things that can go wrong. The order-to-cash (OTC or O2C) process requires efficient cooperation and hand of between the various departments involved throughout the customer order journey. The goal is to provide great customer service at a low cost per order. Process Mining can improve your productivity by identifying errors, compliance issues, blocks, invoice changes as well as improving your on-time delivery (OTD) which ultimately leads to happier customers.
Important KPIs to monitor: OTD, OTIF, Cost per Order, Net Promoter Score
Important financial KPIs to monitor with Process Mining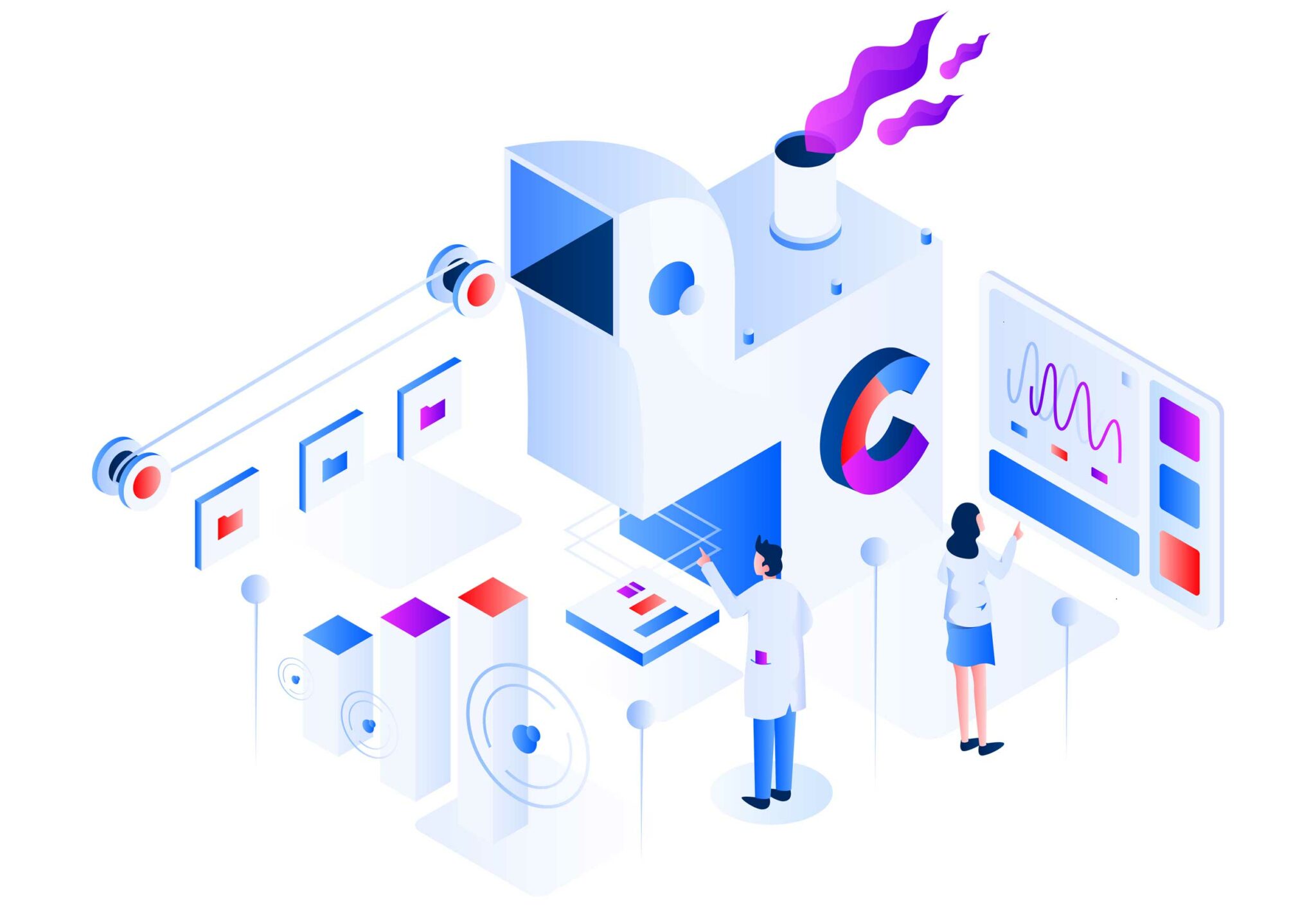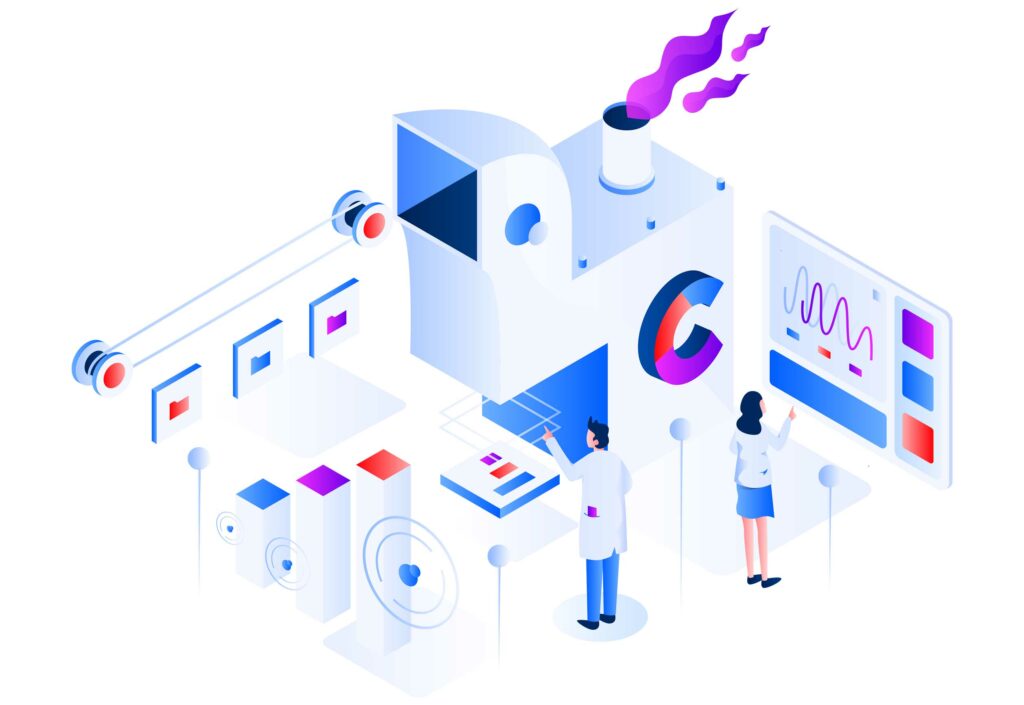 While most organizations use KPIs to monitor their performance and drive change, only about a third have access to real-time data. They also have a hard time understanding the root causes of their challenges. Given the growing global economic uncertainty, finance leaders need every advantage they can get to stay ahead.
Process Mining is an excellent tool to efficiently build your KPI reporting system. It identifies problem areas in your business processes and enables fact-based decision-making to achieve business goals. Start with Process Mining by building a foundational dashboard with the most critical financial KPIs to provide you with real-time visibility, then prioritize extensions, expansions, and adjustments of KPIs over time.
The use cases of Process Mining are virtually endless, but let's look at a few of them to understand the practical implications and possibilities.
The goal of the project was to bring global transparency to the core processes (procurement, sales, and logistics) in order to identify inefficiencies and ensure process compliance. Solution: Process mining was used to reconstruct and monitor global processes in relation to efficiency and risk beyond country, system, and company borders. Now processes, as well as performance and risk indicators, can be dynamically analyzed by users.
Audit - Deutsche Post DHL Group
By integrating process mining into DHL's audit process, both the time spent on analysis and the depth of the audited information improved. DHL found that process mining reduced audit time by 25% compared to traditional data analytics. In addition, they are now able to identify unknown risks in processes, which helps to add more value to the audits.
Process Optimization – Xerox
Xerox is currently starting to use process mining to develop new technology projects. The focus of these projects will be on analyzing complex business processes, designing cost and performance-optimized policies for execution, monitoring, and identifying scope for process improvements.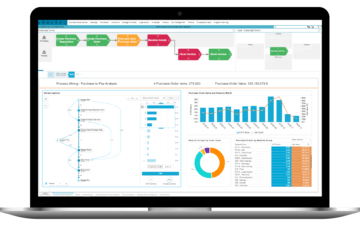 Now more than ever, finance can drive growth across the organization. But to truly lead business transformation, you need to start within the finance organization itself. Process Mining is helping finance leaders everywhere tackle some of their biggest pain points by identifying and removing operation barriers.